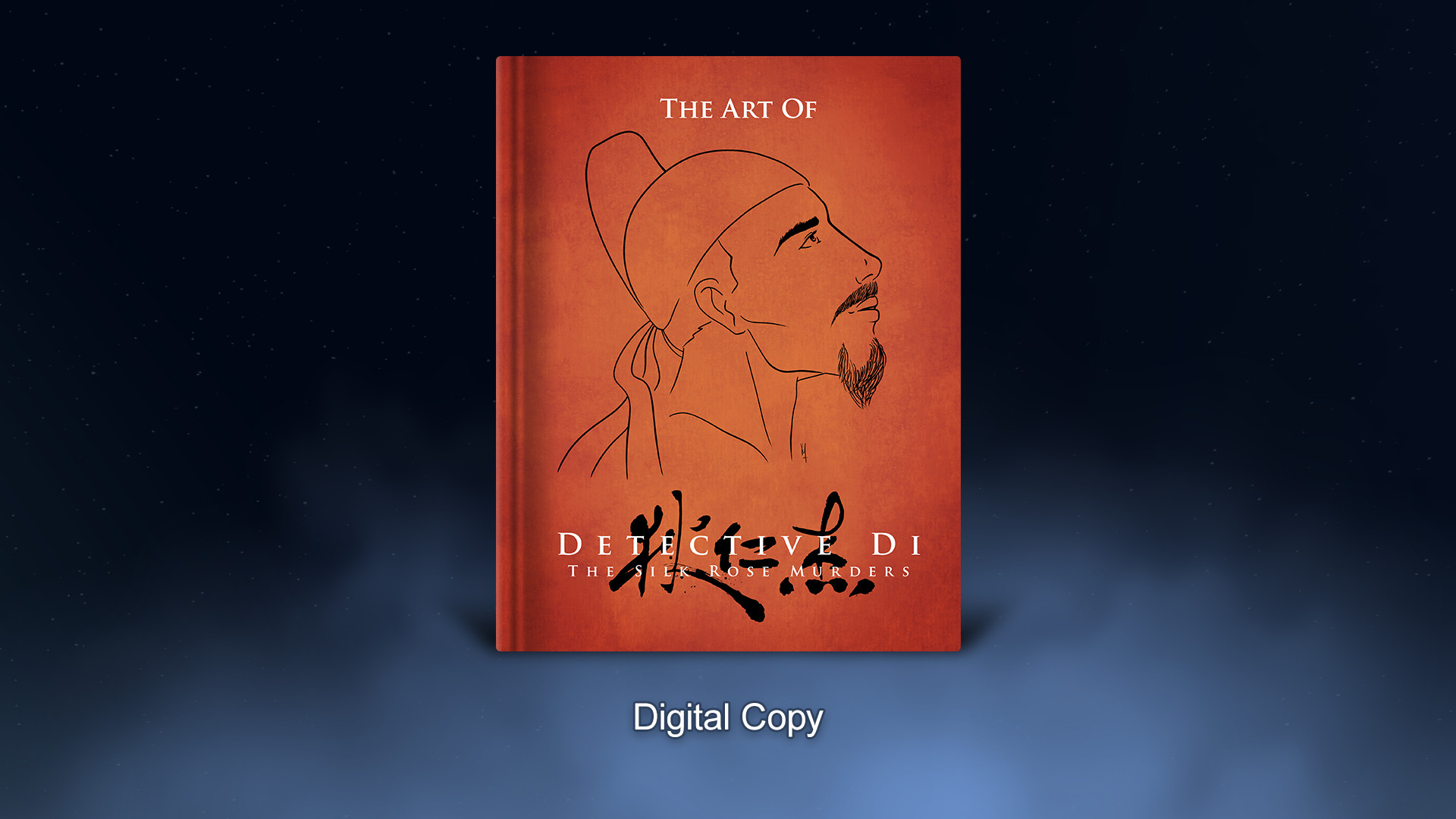 We're very excited to announce the release of the official 34-page art book for Detective Di: The Silk Rose Murders (text in English). Join us as we take an intimate look at the years-long journey to bring the legendary Di Renjie to life as never before.
From inception to final renderings, learn how a small indie team created the acclaimed adventure game set in ancient China. Take a visual tour through dozens of images and sketches and read in-depth commentary from the makers to discover a world rarely explored in video games.
The Art of Detective Di: The Silk Rose Murders is downloadable in high resolution PDF files in both double-page and single-page layouts.
The DLC is currently discounted and can be purchased separately for those who already own the game, or it can be purchased as part of a Special Edition Steam Bundle which contains the base game, the original soundtrack, and the art book.
Link to DLC: https://bit.ly/2RDowZ7
Link to Special Edition: https://bit.ly/3ks6S6O