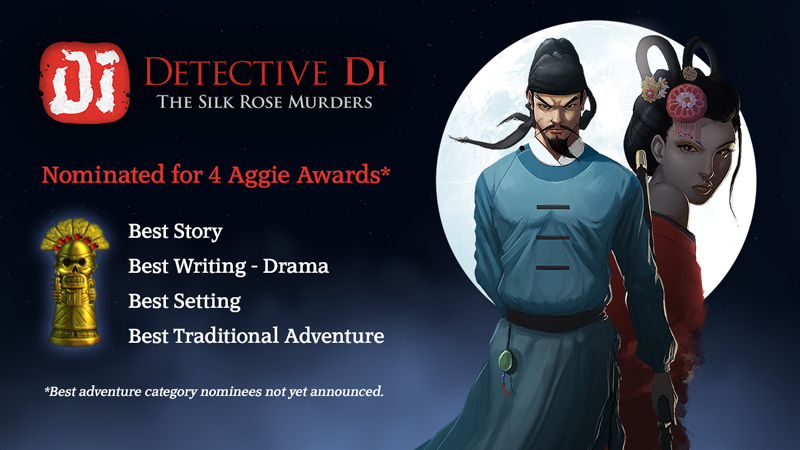 Every year, Adventure Gamers, one of the oldest and most respected websites covering adventure games, announces its nominees for the best adventure games of the past year in 15 different categories.
For 2019, there where 180 games in contention for nominations. Yesterday, AG revealed its highly anticipated list of nominees for 14 of the 15 awards — reserving the final award, Best Adventure, for a final reveal during the announcement of the winners on February 7th, 2020.
We are extremely honored and thankful that Detective Di: The Silk Rose Murders is on this prestigious list of games.
Without further ado, here are the nominations:
• Best Story
• Best Writing – Drama
• Best Setting
• Best Traditional Adventure
Here's a link to the full article: https://adventuregamers.com/articles/view/39492
It means a great deal to us that such a publication has recognized our hard work, and we want to once again thank all the folks that have offered their support since the inception of this little indie game idea — and ultimately helped it become a reality. Thank you all so much and good luck to all the nominees!